Musings on the Art of Perfumery: The Good, the Bad and the Ugly
---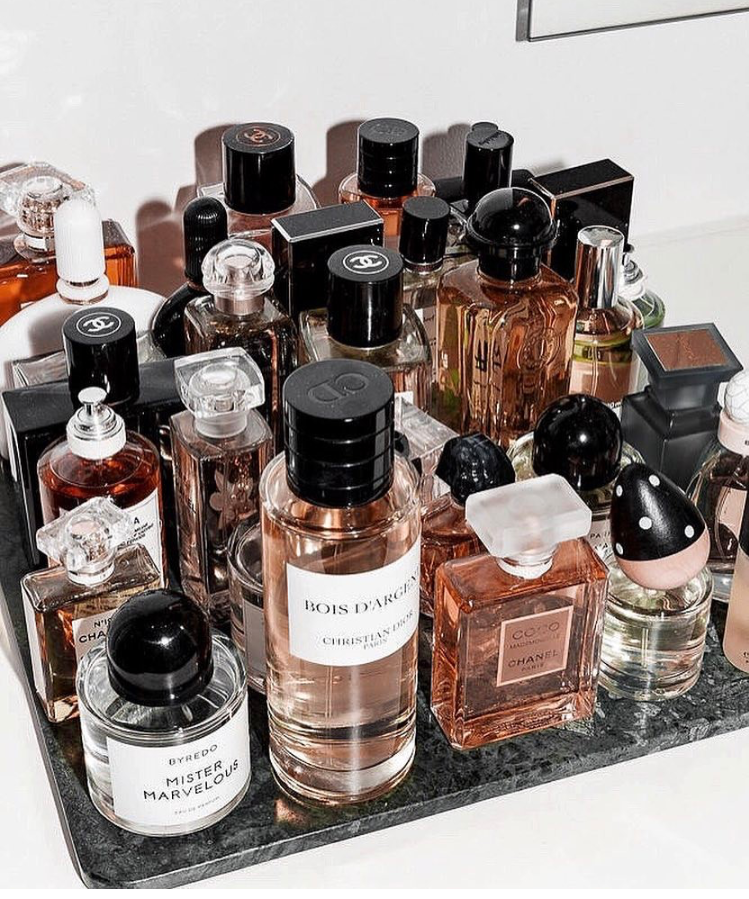 My first memories of perfume date back to when I was very young (maybe 3 years-old) and playing in my grandmother's stash. I remember how much I was fascinated by the tinted glass bottles at the time, although I wasn't necessarily fond of the scents they contained, which were too strong for my toddler tastes. Grandma used to give me her used perfume bottles to play with, which only piqued my interest further.
Fast-forward to a few years later, at the tender age of ten. I had stolenborrowed  my stepsister's Elle magazine and inside was a Chanel scented advert for their new Allure perfume. One whiff and I was hooked, which prompted me to put it on my Christmas list. My dad kindly obliged, although looking back on it, Allure was probably not the most age-appropriate perfume for a tween, what with its notes of seductive jasmine, exotic patchouli, wild sandalwood and warm vanilla.
Luckily for me, he didn't care and my first ever fragrance was thus by Chanel, sparking an obsession that continues to this day and that has bled into other spheres of fashion and beauty, much to my wallet's dismay.
***
Have you ever been so shocked by a scent that it makes you feel actual emotions of horror and disgust? Sometimes in 2011, as I was perusing the fragrance aisles at Holt's, a stand by État libre d'Orange caught my eye with its adorable art work. As I walked closer, one bottle in particular stood out from the bunch, as the packaging had a gushing penis on it (drawn in the cutest, most innocent way of course).
If only for its name, Sécrétions magnifiques, I was intrigued and just had to try it. What followed was something that I was NOT prepared for. As I smelled the tester paper spritzed with the fragrance, I literally gagged. No joke, the words that come to mind are "crime scene". I had never been so revolted by a scent and as I read the notes, I understood why. Though synthetic, they are: sweat, saliva, bull's sperm, blood and soured milk. Yum!
Some experts actually consider this fragrance a masterpiece, and in the theoretical sense, I can see why. It is so accurate and yet, I do believe this is the world's most disgusting perfume.
***
Any fragrance lover should go to Grasse at least once in their lifetime and visit the Fragonard museum, but not before reading Patrick Süskind's Perfume novel prior, which, ironically, contains passages suspiciously reminiscent of État libre d'Orange's sick little creation (virgin's blood anyone?).
I had the chance to visit Grasse in 2015 and it was everything I wanted and more. The flowery smells in the streets! The South of France architecture and landscape! The Fragonard museum and factory! Seeing the ancestral methods of perfumery was both fascinating and very moving.
***
They say that olfaction is our most powerful sense in terms of how it is linked to memory. Smelling something as banal as laundry detergent or muffins baking can take you back to your childhood, providing it has the right combination of odorants.
I personally live for perfume and, even though I do have my go-to fragrance that has been the same for over 10 years (by Chanel, duh!), I still enjoy dabbling in other styles depending on my mood.
I'm curious to know: what does perfume mean to you and do you have a signature scent?