Musique 3 Femmes: Giving a Voice to Female Composers
---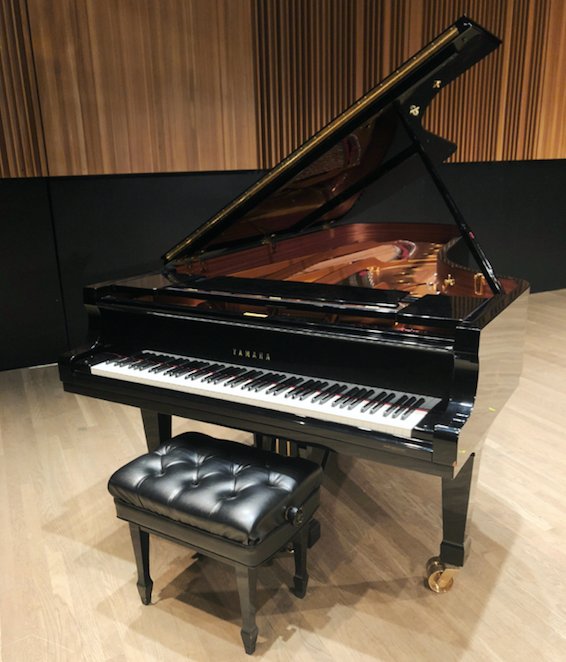 If you know me even only a little bit, you know that Women's Rights and equality are something of utmost importance to me. Particularly when it comes to the workplace, where to this day, women in Canada are still earning 83 cents for every dollar a man makes to do exactly the same job.
Unfortunately, the inequality does not end here. As a matter of fact, women are still not always afforded the same professional advancement opportunities as men are and they more often than not have to work twice as hard as their male counterparts to change that bias and prove their worthiness. That infamous glass ceiling you constantly hear about? It's still well and alive, especially in male-dominated fields like classical music.
That's why, when Musique 3 Femmes founder Jennifer Szeto approached me to talk about her new project, I couldn't have been more thrilled. In her own words, « Musique 3 Femmes is a project which supports the work of emerging female leaders in classical music and opera. Its first project was a new $25,000 award in Canada: the Mécénat Musica Prix 3 Femmes, given biennially to emerging women composers and librettists for the creation of operas. »
This is EXACTLY the sort of cataclysmic project opera needs, I thought! And what a great way to shake things up in an otherwise rather conservative milieu and to put Canada at the forefront of what is sure to be a new era for classical music.
Jennifer goes on to explain the raison d'être of Musique 3 Femmes: « Women composers have been achieving great things in classical music over many years – they have always been there, but they have not always been heard or given the same recognition as their male counterparts. It's a way in which we can support the amazing work that is currently being done by female music creators in Canada, and in doing so, bring some new stories to operatic stage. »
She also tells me : « It's a great way for us to uncover new talent, which is out there, but also draw light to the fact that the standard operatic repertoire is almost exclusively written by men. The story is in the teller, and I think it's time for more women's stories to be told by women creators in the opera world. »
I was lucky enough to attend the closing concert of Opera's Changing World summit, where the prizes for Musique 3 Femmes were distributed and, judging by the musical and theatrical quality of the works that were presented, opera's future is looking very bright.
A personal favourite was an excerpt from winning-submission The Chair's first opening scene,  « Thank you… ». In it, protagonist Melanie receives her classmates' condolences for the loss of her friend. Powerfully written, lyrical yet imprinted with Verismo techniques, the piece was beautifully interpreted by soprano Jacqueline Woodley accompanied by Jennifer Szeto at the piano.
I also had the opportunity to talk to Mariah Atallah, the composer, about what Musique 3 Femmes meant to her. « When you see a female composer shining,  you instantly relate to her », she says. In her mind, a project like this one, which encourages women to submit, is an absolute necessary step for the future of opera. « Women need more role models, and there needs to be more forstering of female leadership ».
I couldn't agree more. To learn more about Musique 3 Femmes, click here.